TURNKEY MILITARY CAMP
We make safe and ideal weather conditions.
As Gökser R&D, we setup "turnkey" military campsites in military base areas. We specially design and manufacture military campsites, which builded with military tents and heating / cooling systems in accordance with military standards, according to the needs. We carry out requirements of the armies accommodation, mobile campsites, hospitals, special purpose military bases, temporary camping areas with a team that knows all the needs of the field with 35 years of experience. Armies both domestic and foreign get their logistics needs from us without any problems.
As Gökser R&D, we design and manufacture high-capacity and extra sound-insulated air-conditioning systems with special systems that allow working in severe environmental conditions, in NATO standards, for the heating/cooling needs of military camps/tent areas. When it comes to air-conditioning of more than one tent, our company provides a single device that can perform the air-conditioning of all tents alone, more efficiently, economically and simultaneously, instead of using separate units for each tent.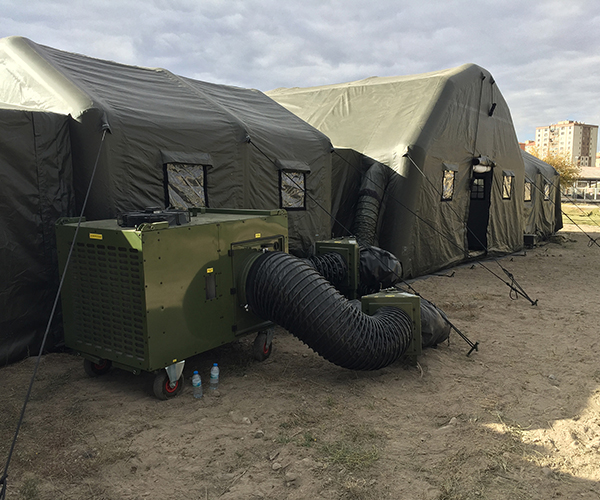 MILITARY SPECIAL AIR CONDITIONING SYSTEMS
We make safe and ideal weather conditions.
With our air-conditioning solutions, we ensure the effective air-conditioning of all mobile systems in military campsites. We have been producing our customized air conditioning units in line with NATO standards into the service of the Turkish and foreign armies for more than 35 years even in the most challenging climatic conditions. We are at the service of both domestic and foreign armies with our solutions tested and approved in MIL-STD-810 standards.
We carry out the designs of our air conditioning systems with the participation of our competent engineers, customized to the requirements. With a single air-conditioning unit, we enable safe, efficient and simultaneous air-conditioning of multiple units.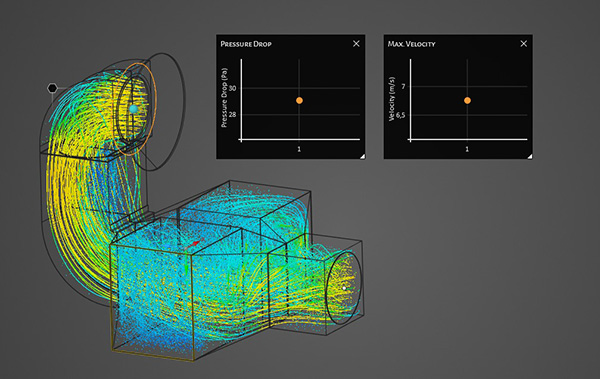 CUSTOM ELECTROMECHANIC DESIGN, PRODUCTION AND ENGINEERING SOLUTIONS
We produce the most accurate electromechanical system/subsystems for you in line with your needs.
Using advanced knowledge and technology, Gökser meets the electromechanical custom design demands of many domestic and foreign companies from the defense and aerospace sectors and carries out mass production after prototype productions.
We offer solutions in a short time for the custom R&D design, engineering calculations and prototype manufacturing demands of the sectors.
We have been doing custom engineering, design, manufacturing, assembly, testing and documentation for land, air, sea platforms or other needs for years under single roof. We are proud to be a company in the "A" category by the R.o.Tr. Defense Industry Agency. We are also the approved supplier of leading in the sector such as Aselsan, TAI, Roketsan, Havelsan.