R&D
We offer air conditioning solutions in defense, aviation and industry sectors with our R&D studies, and add strengthen to our capacity with our mass production capability.
From R&D to design, from prototpe to mass production we offer the custom climatization solutions through your requirements. We cooperate with institutions that have proven competence in their fields such as Tübitak, Development Agency and NATO, and we steer the sector with our R&D projects.
In addition to our 4 projects supported by the European Union, we have successfully completed 4 projects with TÜBİTAK, 2 with KOSGEB, and 1 with Ankara Development Agency, one of which is a public project. We carry out the system analysis, research and development processes you need for defense, industrial or aviation, from prototype production to the final product stage, without sacrificing quality.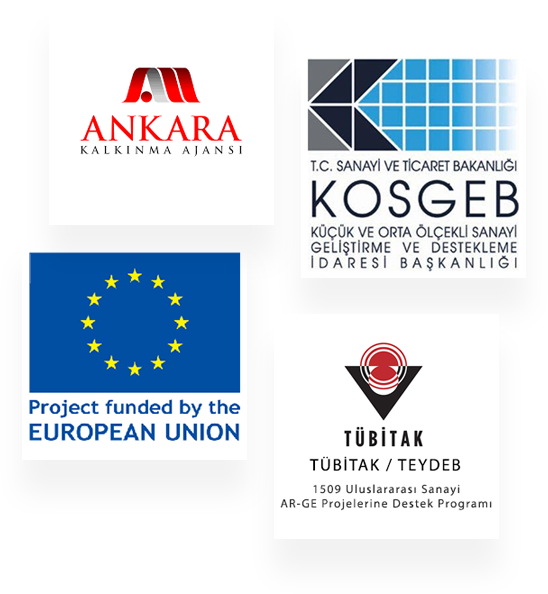 TURNKEY SERVICE
With our expert staff, we realize the systems you need from the discovery stage to production and assembly with our turnkey service approach.
With our production capability competible with international quality standards, 35 years of experience and latest technology systems, we produce solutions for different requirements of the automotive, food, aviation and defense industries. In particular, we meet our turnkey service in Military Campgrounds and Mobile Hospitals by offering full package solutions.
Since the day we were founded, we have been fulfilling the cost-effective and diversified use of air-conditioning and hose requirements by playing an active role in all processes, with our approach focused on customer satisfaction. We maintain our leadership in the sector with our fast delivery principle, our ability to produce solutions that meet the demands of our customers, and our comprehensive warehouse and advanced logistics system.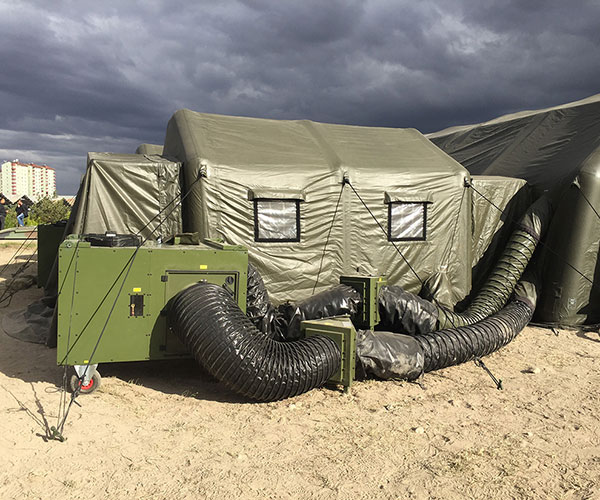 SUPPORT AFTER SALE
As the second hose manufacturer in the world and the only one in Turkey offering air conditioning solutions; We maintain our pre-sales support with the same quality after the sale.
With our expert technical staff, we continue to produce solutions for all kinds of requirements after sales.
While we meet all needs from hoses to air conditioning systems, from food compost facilities to connection installation and accessories, with our wide product range; We provide 24/7 service with our support teams, even in cases out of warranty.